Safedor
Let your baked products shine out with our Safedor range. This egg-free glaze adds an attractive and lasting golden glaze to your end products and keeps your toppings in place. The end product retains its lasting shine even after freezing and thawing.
Solutions
Safedor is an allergen-free, ready-to-use liquid glaze that replaces egg across all your applications. The glaze can be used across all spray, roll and disc equipment, it's hassle-free, and saves you time. It reduces bacteriological risks and allows for e-number-free labelling, with vegan options available.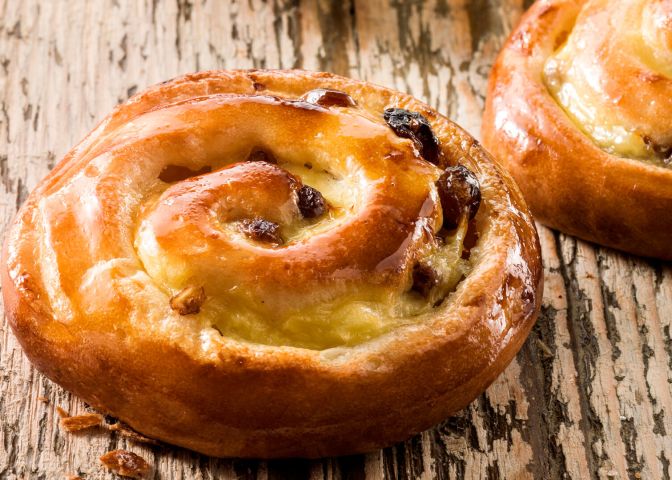 Glazing, Viennoiserie
Give your pastries and Viennoiserie a golden glow that lasts to the last bite. Not only do your end products have that all-important shelf appeal, you save time by eliminating egg preparation. Because Safedor is freeze-thaw stable, your products retain their good looks throughout their shelf life.
Ambient stable
Easy cleaning after processing
Add a luxury look to your croissants, buns, bread and more with Safedor Premium II. This ready-to-use glazing solution is suitable for use on spray and disc machines before the oven, and allows for easy cleaning after processing.
All-round solution
Industrial Packaging
For a lasting golden glaze on your baked products, especially bread rolls, Safedor Plus Premium is the perfect all-round solution. It can be applied before the proofer, and is suitable for use on roll, spray and disc machines.
Cater to growing demand for plant-based with Safedor GS - a vegan suitable ready-to-use glazing solution that can be used on a variety of products, including buns, croissants, bread and more. Safedor GS is suitable for use on spray and disc machines before and after the oven.
Partners in enriching your business
Our mission is to share our expertise to enrich your business and inspire new ideas. We have our feet on the ground in your markets, and keep you ahead of the latest trends through our ongoing research, sensory profiling, consumer studies and scientific data. Add our readiness to collaborate and the sprinkle of imagination and creativity we bring to all our work, and you have a recipe for success.
Experience our refreshingly inventive approach to innovation and development.
Creatively inventive
We collaborate in the way that best suits you and gets results.
Thoughtfully collaborative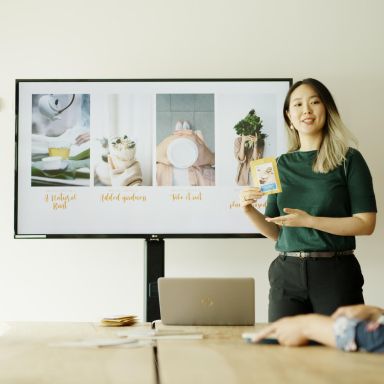 Work with a dedicated team with a real passion for food.
Passionately committed
Related Applications
Our passion is to provide innovative, high-performance ingredients and innovative solutions that meet your customers' needs. These are backed by outstanding services from a cross-discipline team of experts by your side.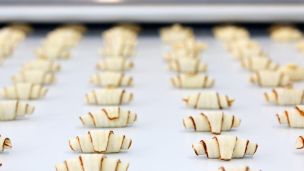 Viennoiserie & Puff Pastry
One key to the perfect pain au chocolat, croissant or brioche is the right high-quality butter. Our butters and butter blends guarantee first-class results whatever your need or end product specification.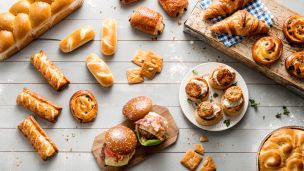 Glazing Agents
Safedor is a ready-to-use glazing agent which creates a long-lasting gloss and beautiful golden-brown colour on traditional artisan bread and pastry products.
How we can support
your business
We offer peer-to-peer support at every stage, from the first inkling of an idea through to testing your end product with your target audience.