Product categories
at a glance
Cream is an essential ingredient. Our wide assortment offers a perfect solution for all your professional needs.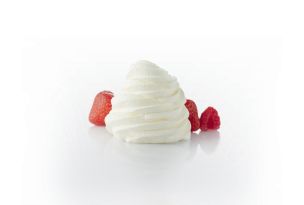 Whipping cream
Whipping creams are developed to have a long lasting stand without the risk of collapsing. This is important to you as food professional, next to fact that the product should always have a rich cream taste and a smooth mouthfeel.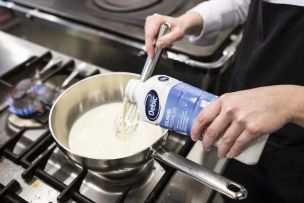 Cooking cream
Cooking creams are perfect for soups and sauces.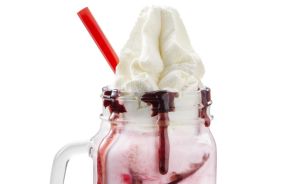 Spray cream
If you do not have sufficient tme to whip cream, a spray cream is a perfect solution. In a matter of seconds you have a creamy finishing touch for all cold and warm desserts, fruit salads, ice cream, coffee and hot chocolate.
Explore our
cream brands
We offer several cream products including unbranded industrial solutions and brands.
Debic is a professional dairy brand for chefs, pastry chefs and other foodservice professionals. We provide a solid base of dairy tools you can trust blindly.
Cream
Ice cream and desserts
Butter
Our Industrial Solutions deliver premium, high-performance ingredients, plus unparalleled expertise.
Cream
Butter
Beverage Enrichers
Industrial solutions
Cheese
Ice cream and desserts
Sweet & savoury enrichers
Stories
Your collegues can tell it better than we do.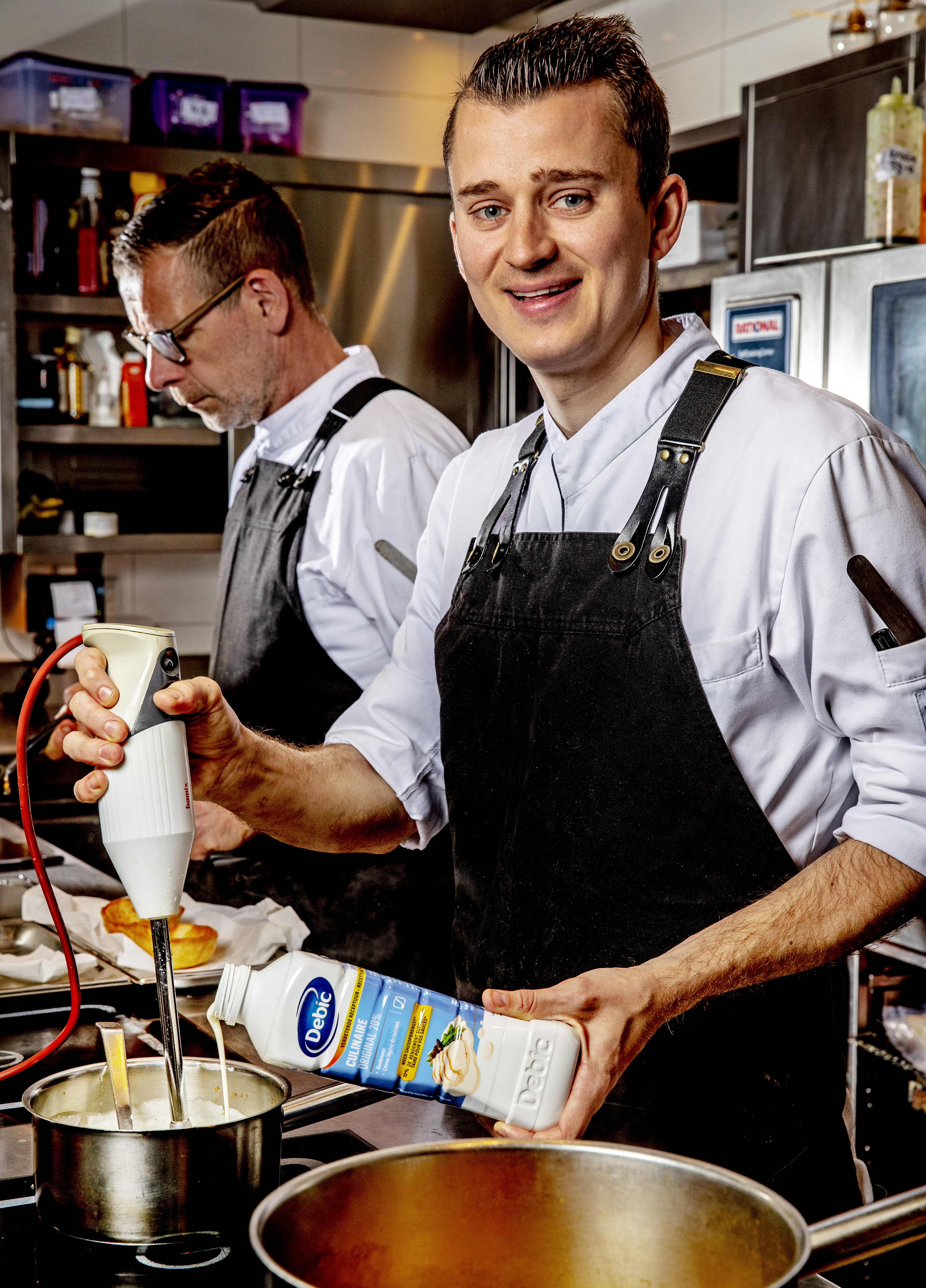 Restaurant Slot Oostende
Jorran Musters 
"Debic Culinaire is a perfect match with our artisanal cuisine"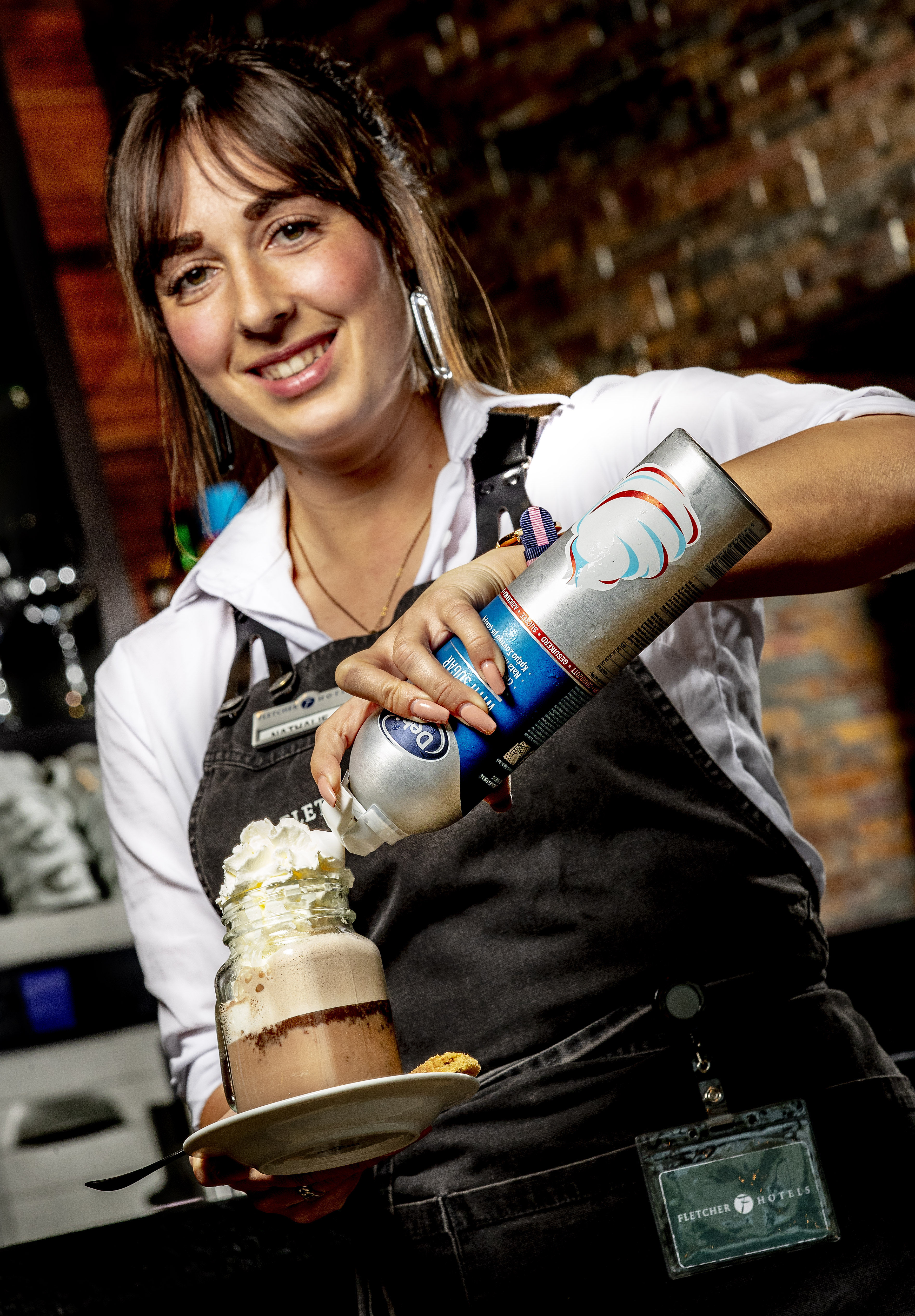 Hotel De Wageningsche Berg
Nathalie de Vries 
"Thanks to Debic, everybody in our team can create perfect whipped cream"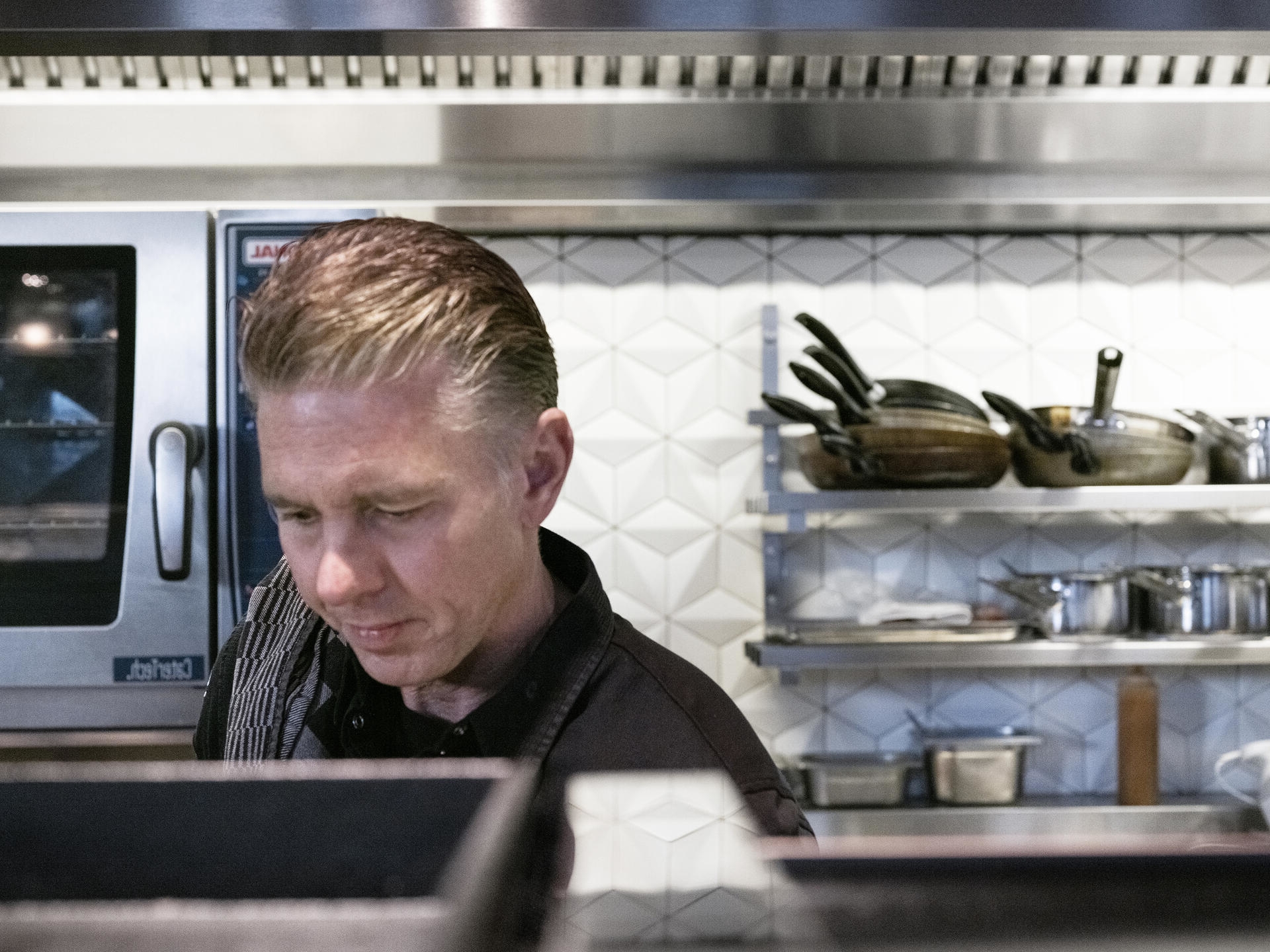 Restaurant Sabero
Nico Boreas 
"Constant quality is a must and with Debic it always is."
Cream
categories
In many cases cream is added as part of a dish or pastry to balance out the taste. It softens certain harder flavours, thus balancing them with other components on the plate. In addition, cream gives structure and texture to dishes and pastry applications. FrieslandCampina Professional offers several cream products including industrial solutions, whipping cream, spray cream and cooking cream.
Cream
Cooking Cream
Debic Culinaire Original is perfect for soups and sauces because of the unrivalled cooking functionalities. No curdling, no separation and a fast thinkening speed are the caracteristics of this cooking cream.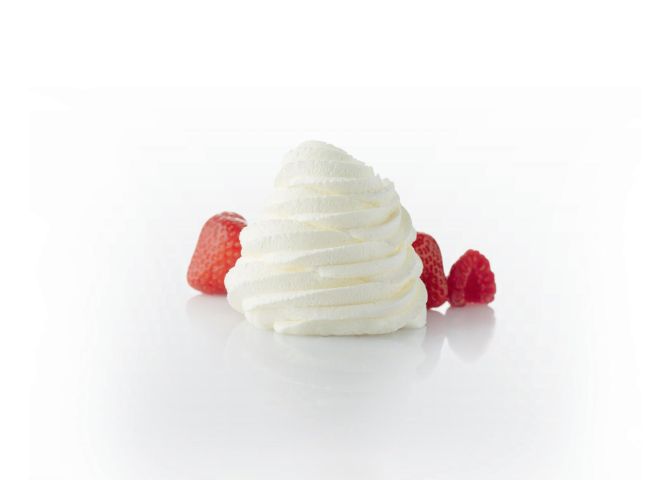 Cream
Whipping cream
Debic has a wide range of whipping creams with a supberb stand without the risk of collapsing and a rich cream taste an a smooth mouthfeel.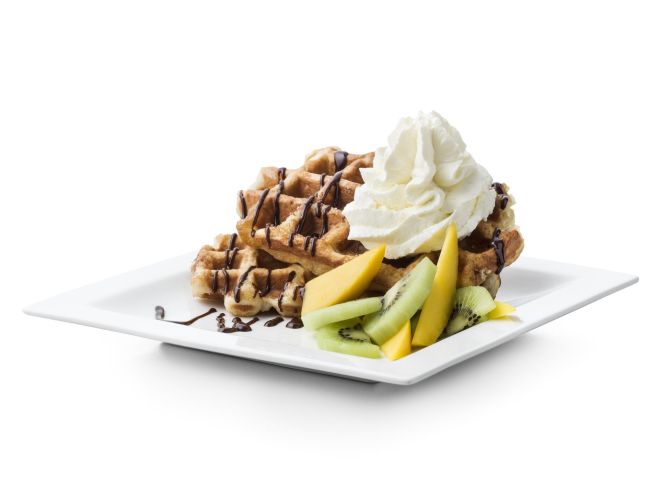 Cream
Spray Cream
The perfect cream blob in a wink of an eye. Debic Spray Cream is perfect for hot and cold applications with a real cream taste.
Inspirations
Below is a selection of recent innovations in successful partnership with our customers.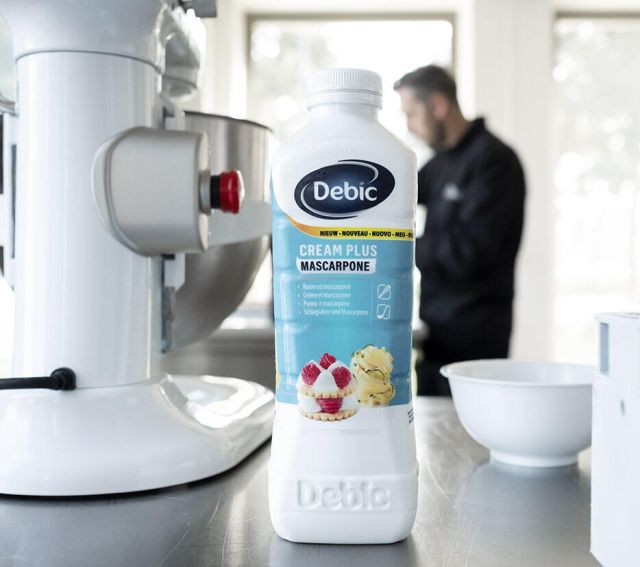 Debic Cream plus Mascarpone
Debic Cream plus Mascarpone, a perfect mix of cream and mascarpone. Extra easy, extra rich! The product has been developed and tested by our customers and resulted into a perfect ready-to-use mix of cream and mascarpone. Perfect for adding richness to sweet and savoury dishes. Quick and easy to use, giving you more time to be creative.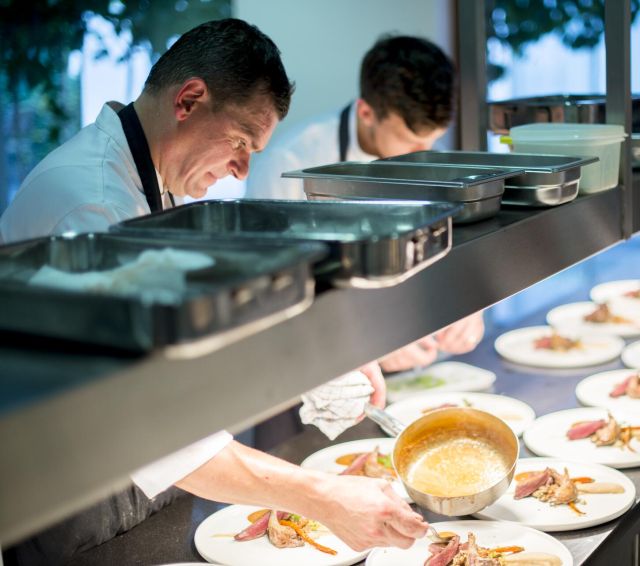 Release the saucier in you!
Don't settle for less - go original. The perfect sauce starts with the perfect base. For many years Debic has been settin the standard for professional cooking cream. The unrivalled bindng and cooking functionalities of Debic Culinaire Original delivers qulaityh and a guareanteed end result, without time or production loss. Because of the 20% milk fat it ensures the ideal balance in taste, making it perfect for preparing sauces. Release the saucier in you and discover inpiring recipes in our brochure.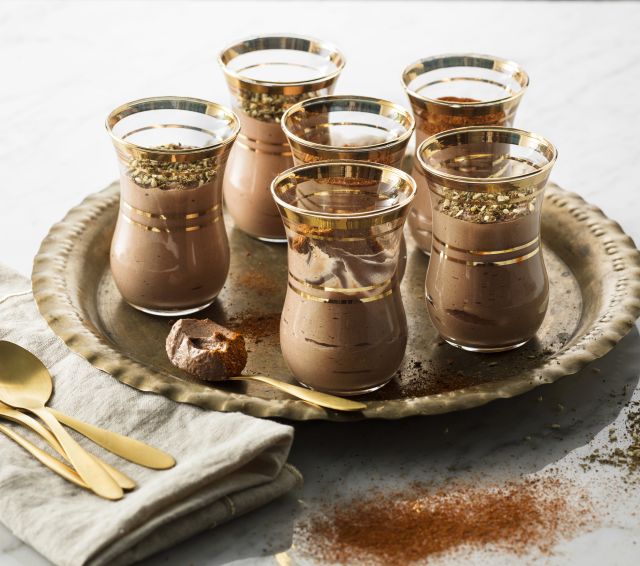 Ready-to-Use chocolate Mousse
Discover our premium Ready-To-Use dairy chocolate mousse, the ultimate on every level! This ready-to-serve dessert uses cream to give it structure. It's made with premium ingredients like dairy cream and real Belgian chocolate. Its excellent bubble structure lasts to the final mouthful. Plus it promises easy handling and industrial scale packaging and production possibilities.
Other products you may
be interested in...
If you're a B2B cream professional in industry or foodservice, the categories below will also be of interest and inspiration.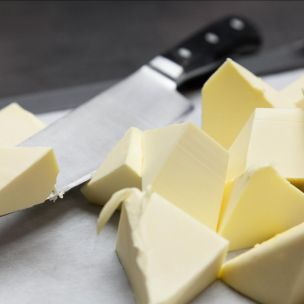 Butter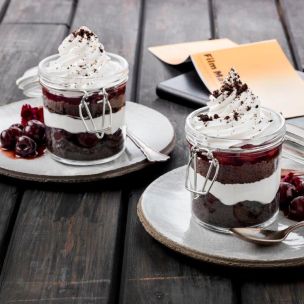 Ice Cream and Desserts
Sweet & Savoury Enrichers
Let our collaboration
commence
If you've been inspired by our cream products and want to exploit our expertise, get in touch. Our cream experts would love to discuss your applications, challenges, opportunities and innovations with you.