Explore our
cheeses
Discover our broad selection of cheeses for grating, slicing and processing.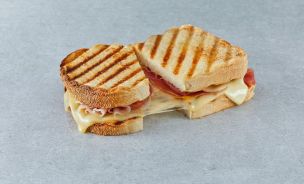 Great Gouda
As the world's biggest producer of (award-winning!) naturally-ripened and foil-ripened Gouda, we have the right product for you. Whether it's rich and creamy taste, smooth texture or perfect slicing and grating properties you need, we can help you out. Our Royal Hollandia branded cheese makes for the perfect pizza, while the rich flavour of our Gouda Gold rindless cheese is ideal for hot applications like burgers and ready meals.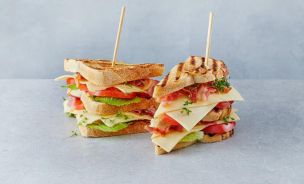 Edam excellence
With over a century of heritage in producing Edam, we offer you an extensive portfolio of rindless naturally-ripened and foil-wrapped cheeses. Our products vary in fat content, intensity and flavour and we also offer reduced salt solutions for your health-conscious consumers.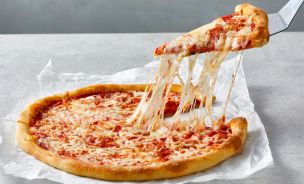 Mmmmm.... Mozzarella
Our superbly stretchy mozzarella is vegetarian, halal and clean label and available as 40+, 45+, with reduced salt, chilled or frozen and in the format you prefer. Our rindless mozzarella portfolio meets the most discerning logistical, nutritional and processing demands, with easy shredding to reduce waste.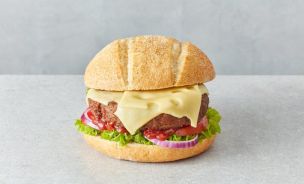 Easy-handling Emmental
Our rindless Emmental with large eye formations is easy to handle and slice and perfect for mixed cheese recipes in industrial processes. It's perfect for slicing and grating and made to the highest quality standards in a dedicated (Swiss type) speciality cheese facility.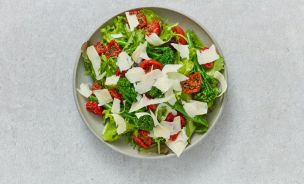 Other irresistible cheeses
Thanks to many years of experience in the cheese market and focus on innovation, we can offer you a wide range of industrial cheeses that perfectly match any application. Reach out and find the perfect cheese for you.
Meet
Royal Hollandia!
Cheeses by Royal Hollandia deliver perfect melting properties, colour, structure and stretch.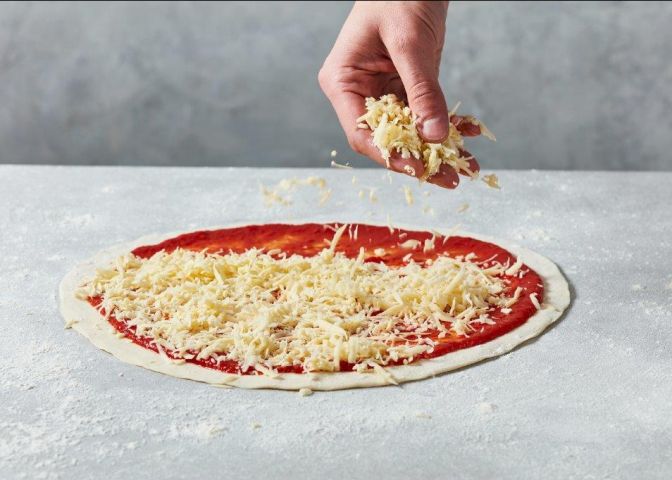 Royal Hollandia
Royal Hollandia is a firm cheese that is easy to grate into strings and won't clump. The excellent processing properties, consistent quality and a reliable origin make Royal Hollandia cheese the perfect ingredient for preparing the best pizzas. Made with a royal twist!
Benefit from
our expertise
We have a strong reputation for quality, safety, innovation, reliable supply and sustainability.
Cheese
Innovations for inspiration
Our innovations in cheese make use of the results from research into the relationship between texture, taste and mouthfeel to develop new and better cheese recipes. We apply our fundamental understanding about cheese characteristics such as grateability and meltability to connect your process and application with our products. Just one example is using our knowledge to optimise the brining process, resulting in cheese varieties with a lower salt content without sacrificing the great taste.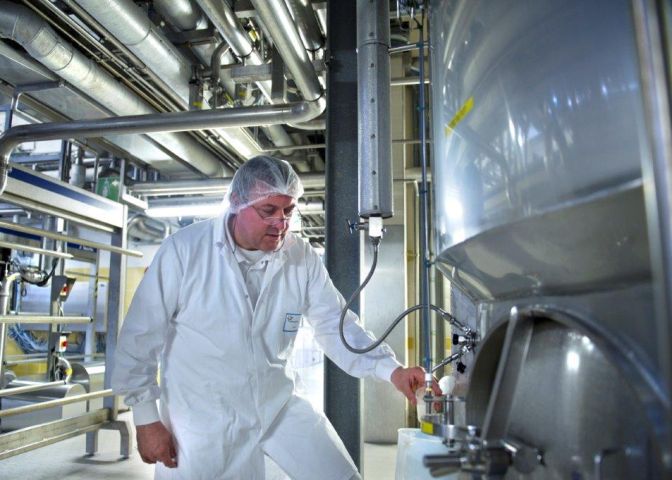 Cheese
Quality you can count on
We adhere to a stringent set of quality rules to ensure that we deliver to the same exacting standards all across the world. We promise professionalism, robust processes, qualified and engaged people as well as reliable information and a clean and organised workplace – all as part of our mission to ensure satisfied consumers and customers.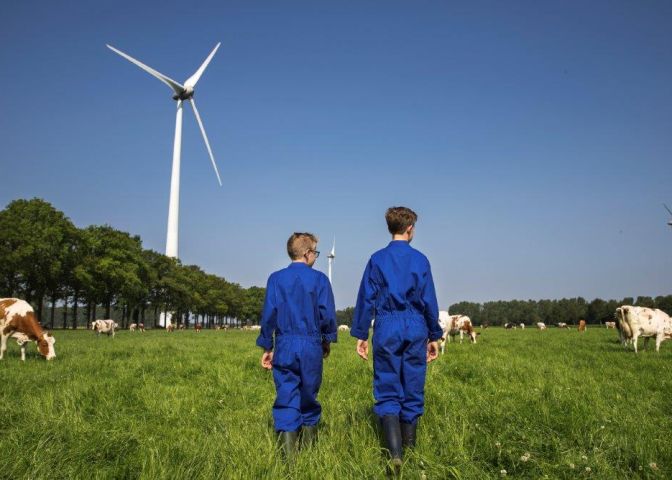 Cheese
Partners in sustainability
We have sustainability initiatives in place throughout the supply chain that are designed to alleviate the pressure on natural resources and the environment. We actively support the Sustainable Development Goals established by the United Nations, including taking action to combat climate change, ensuring sustainable consumption and production and protecting, restoring and promoting the sustainable use of nature.
Winning ways
with cheese
The on-trend applications below are just a handful of our winning ways with cheese.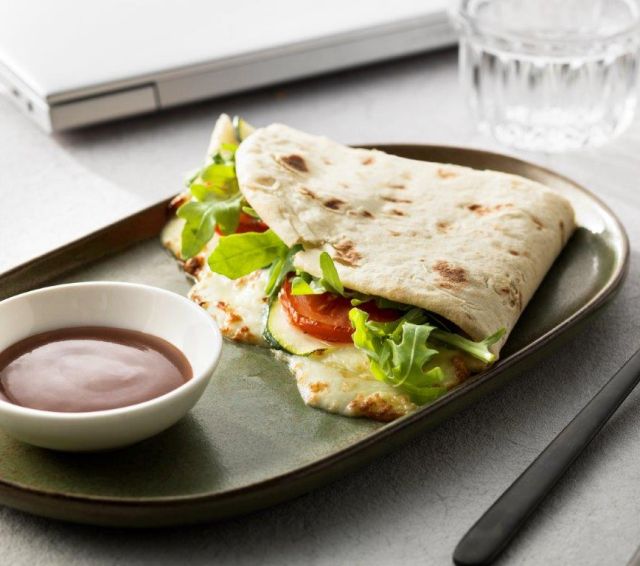 Folded pizza with reduced salt cheese filling
The reduced salt Edam used in this application is also free from e-numbers and suitable for vegetarians. It thus caters to health-conscious consumers without compromising on satisfyingly rich indulgence and excellent melting properties.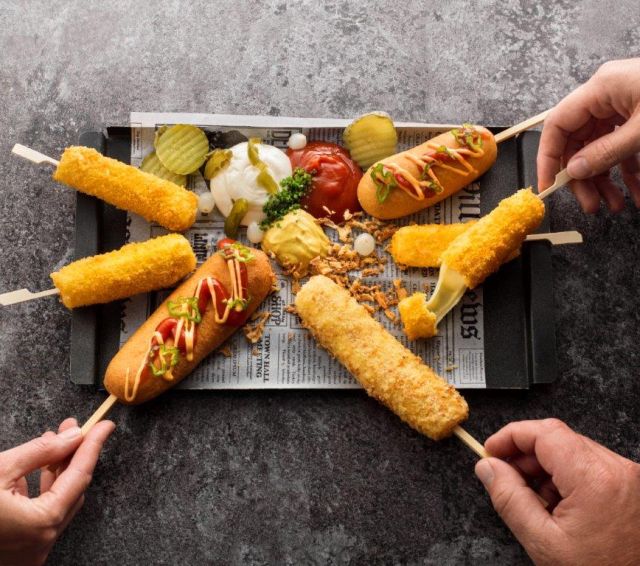 Mozzarella 'corn dogs'
Traditionally used to top pizza, in this novel application the mozzarella is the star of its own show. It's made with our mild and milky Mozzarella BM3505 for a savoury corn dog your consumers will savour.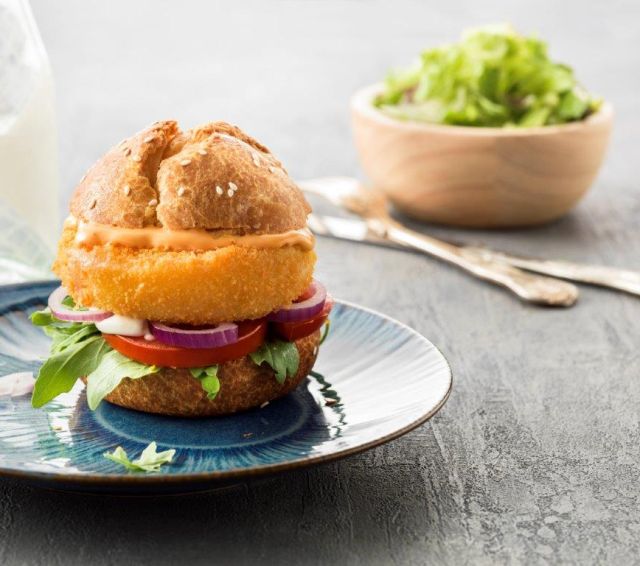 Wholesome burger
Vegetarian, flexitarians and meat-eaters alike will love this clean label burger with Mozzarella BM3547. It's a tasty, reduced salt alternative to its traditional counterpart, and suitable for deep or pan frying.
Other products you may
be interested in...
If you're a B2B cheese professional in industry or foodservice, the categories to the right will also be of interest and inspiration.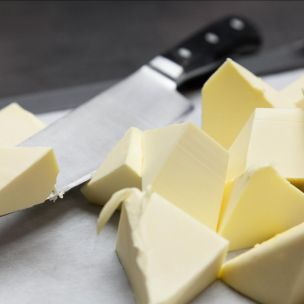 Butter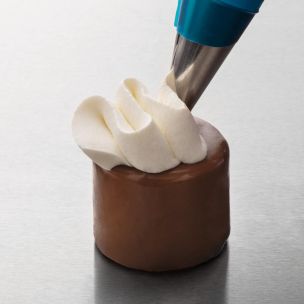 Cream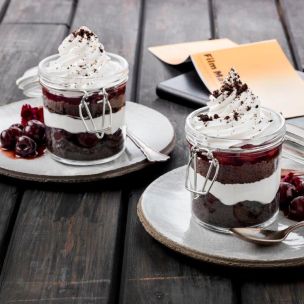 Ice Cream and Desserts
Sweet & Savoury Enrichers
Let's talk
cheese!
If you've been inspired by our cheese products and want to exploit our expertise, get in touch. Our cheese experts would love to discuss your applications, challenges, opportunities and innovations with you.